The Real Man Travels 2016 Father's Day Gift Guide.
We here at Real Man T
ravels consider ourselves experts of sorts when it comes to buying gifts for Dads. With 60% of our staff being dads, and 100% of us having fathers you could say we have the required experience to make such a bold claim. Without further delay here is this years gift guide:
1. BBQ Light
If your dad is anything like mine, then drinking in the sunlight trumps cooking in the sunlight. For the dad who doesn't spark the grill until 8:30-9:00pm a BBQ light is the solution to night time cooking. These come in a variety of styles, the most common being an attachment to the BBQ's handle. You can pick one up for as little as $10, just remember you get what you pay for!
Grill anytime with Weber BBQ light
2. Mounted Beer Opener
You could take the easy route and buy a pre-made mounted beer opener for your dad. Or you could finally show off all the skills your dad taught you throughout the years by making him a custom one. Look around the interwebs for any opener that suits your needs and get out into the workshop to make a custom mount that your dad will not only be proud of, but use every day! My tips for this gift is to have a cap catcher on it and tie in some elements that speaks to your Dad, favourite sports team, favourite brand of beer, etc. Bonus if you end up making one that your Mom doesn't mind having on the wall.
Mounted beer opener available on Etsy.
3. Secrid Wallet
It is time for your old man to lose the bulky wallet system he currently has (he probably still has a Blockbuster membership card in there). Bring your old man into the present with Secrid's line of sleek and sexy wallets. I've personally been using the Slimwallet for almost a year now and people always look at me when I press the button to slide my cards out like I have some space age contraption. The main compartment can hold 5-6 cards and it has slots for an additional 6. There is also a plastic fold for any cash your Dad may need to carry. The best part is the amount of pocket space that is freed up, and how much more comfortable sitting for long periods has become.
Secrid Slimwallet in Brown
Gift Ideas from Sam
1. Gillette Shave Club
About a year ago I used a gift guide to recommend dollar shave club, So what's changed you ask? Up until recently if you wanted a razor delivered to your door you were restricted to Dollar Shave Club. Finally an entry from a major name in men's grooming is entering the subscription razor market, and I am in favour. I would describe myself as someone with sensitive skin, so other than finding a barber to offer a straight shave, the Gillette fusion was the pinnacle for me. Quite frankly my first shave was with a Mach 3, and it still might be the best shave on the market. Gillette Shave Club options are available on a subscription basis, as well as the most recent addition, the fusion ProShield, offering lubrication before and after the blades. for as little as $16.99 every 5 months (Gillette's cartridge may last up to one month each depending on your shave schedule) you can send your "Old Man" the best a man can get.
Gillette Shave Club package, the best a man can get.
2. Solar Powered Bluetooth Speaker
Bluetooth Speakers have been all the rage for over a year now. With every passing month they have been made smaller, longer lasting, more colourful, more powerful and even waterproof . Well now there's even solar for the dad who enjoys the outdoors. Now he can enjoy enjoy soaking up the rays while pumping out the kind of music that embarrasses you in front of your friends.
Eton solar powered Bluetooth speaker
3. Beer and Meat
Sometimes it's the simple things that bring us the most joy. Plus, what dad doesn't enjoy grilling steaks while sipping back a cold one. Vegans and vegetarians, that's who. Alright, so there's a few dad's this won't work for, but if your dad is the carnivorous type, pick up some T-bones, or tenderloins, and pair it with a 6 pack of his favourite beer, and you'll be good to go.
MEAT!
Gift ideas from Chris
1. Muskoka Brewery's SummerWeiss
Is your dad a
Weiss man
? If so then he will love this unfiltered nectar of the gods. If you are unsure of his taste get him a beer mixer pack, you're bound to get one or two that he will like
Muskoka Brewery Summerweiss
2. A Super Sweet Hawaiian shirt
If your dad has a good sense of humour and a terrible sense for fashion, BOOM! Perfect gift. Just promise me one thing, make sure that you get him a shirt that fits him properly. Everyone will at least thank you in advance for that.
A Hawaiin Shirt...actually looks good!
3.
Matching Kid and Dad outfits
I may be a huge sucker for cuteness but I love matching my kids sometimes. Sometimes it feels like we are Luke and our little one is Yoda on our back. Or we are Arnold and he or she is Danny Devito. Or in this instance we are Maverick with your partner goose. Totes Adorbs.
Matching Dad and kids clothes
Gift Ideas from Scott
1. Power washer
Dads like to keep their stuff clean. Cars, patio, siding, lawn mower – Dads know they all look, feel and function better when well maintained. Don't worry, a
power washer
won't be looked upon as a judgement of the current level of maintained cleanliness, or as an implication of work expected; it will be valued as a secret acknowledgement, a carefully directed wink and gun if you will, of Dad's manly value of steadfast meticulousness.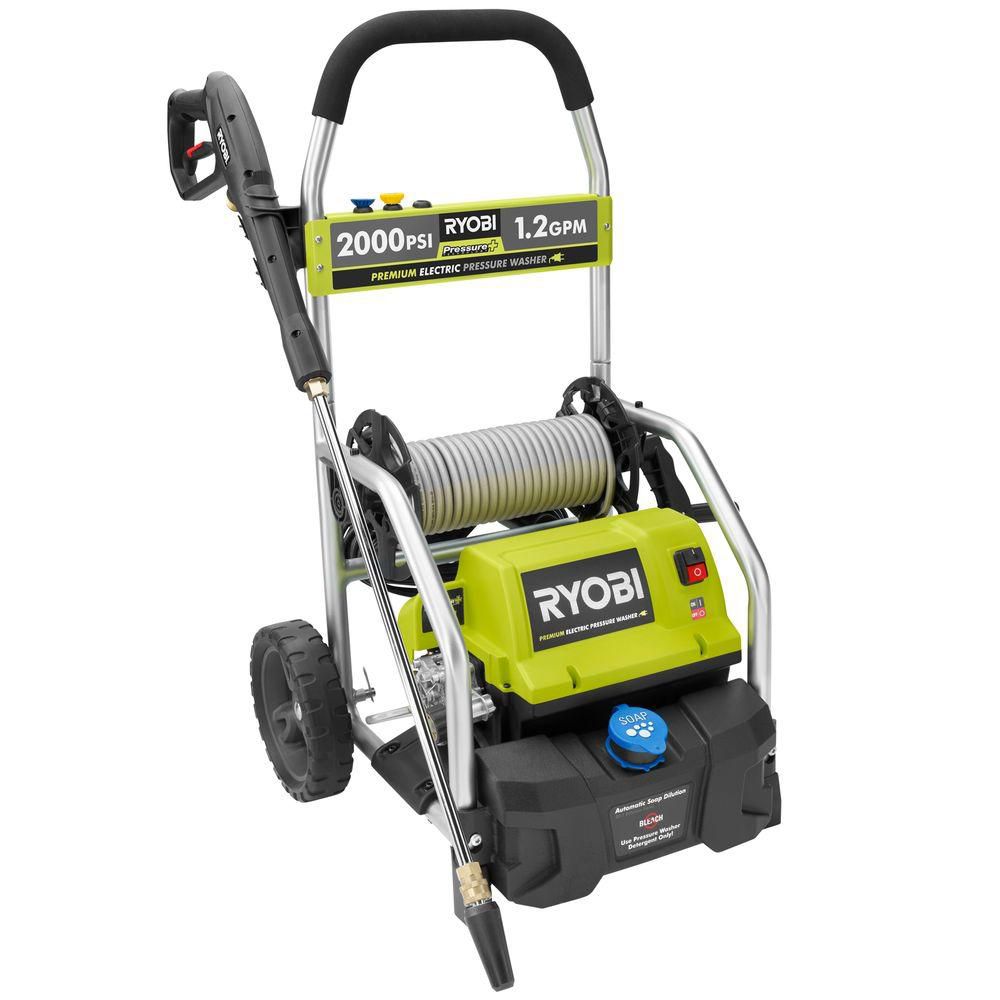 Power wash all the things!
2. Undershirts
Dads have a lot on the go. They also tend to hate shopping for anything that doesn't have 250+ horsepower or 80,000+ BTUs. Thus, Dads tend to wear underwear past its best before date. Consider picking up some high quality
small clothes
for the man who tackles the big stuff with ease.
3. SoundTouch® 520 home cinema system from Bose
For those who really want to make Dad happy, consider automating his life with a sweet home entertainment system from
Bose
. Give Dad the gift of controlling his music from anywhere in the house, including the backyard and garage. I'm not saying you're going to win kid-of-the-year for this, but, really, you probably will.
Loud noises thanks to Bose.